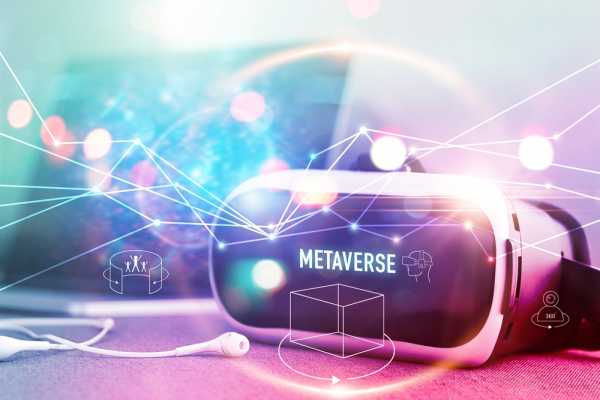 Over 100 brand partnerships have been signed by social commerce platform SPACE Metaverse in a round of strategic investments and collaborations.
Even though the cryptocurrency market is relatively new compared to traditional markets, there are similarities in terms of sectoral growth.
As an example, powerful branding, marketing and high-profile collaborations as well as investments still help companies grow.
Grasping opportunities in the booming Metaverse sector, SPACE has laid down plans to bring offline commerce into the metaverse.
SPACE Carving its Space
The global metaverse market size reached $47.69 billion in 2020 and is expected to reach $828.95 billion in 2028 registering a CAGR of 43.3% as per reports. Jumping on the Metaverse bandwagon, Space aims to build a 'metaverse of commerce' where users can buy or sell goods while socializing and developing their own reality in the Metaverse.
Recently, the Alpha version of the Space platform was launched in an effort to further push unique properties for commercial interaction between users.
The recent strategic partnerships are aimed to focus on commerce functionality while laying stress on expansion in the Metaverse space.
One of the biggest investments came from Binance Labs and the same aims to lend further credence to the segment's monetization potential.
So, What's Next on Cards?
Other brand partnerships focused on art, music, and fashion industries include collaborations with Zevi G, Arthur Art Gallery, KYLE GORDAN ARTIST, Soho Ski Club, DoinGud Art Gallery, among others.
Commending the partnerships, SPACE Founder and CEO Batis Samadian highlighted:
"This fresh funding will accelerate our rollout momentum and reinforce our efforts to secure major brand partnerships that align with our vision of social commerce in the metaverse."
In addition to that, the platform is already backed by a consortium of investors, including Animoca Brands, Coinfund, Digital Currency Group, and others.
SPACE also aims to increase development efforts as it advances towards an upcoming token generation event (TGE) while planning to launch iOS and Oculus applications this year.
Notably, enthusiasm in the Metaverse space was once again stirring as Metaverse assets are seeing a nice increase in trading volume of late. While prices of altcoins like MANA, AXS, and SAND have maintained the same levels, key trends seem to be pivoting which could further aid growth for the larger space in the mid-short term.