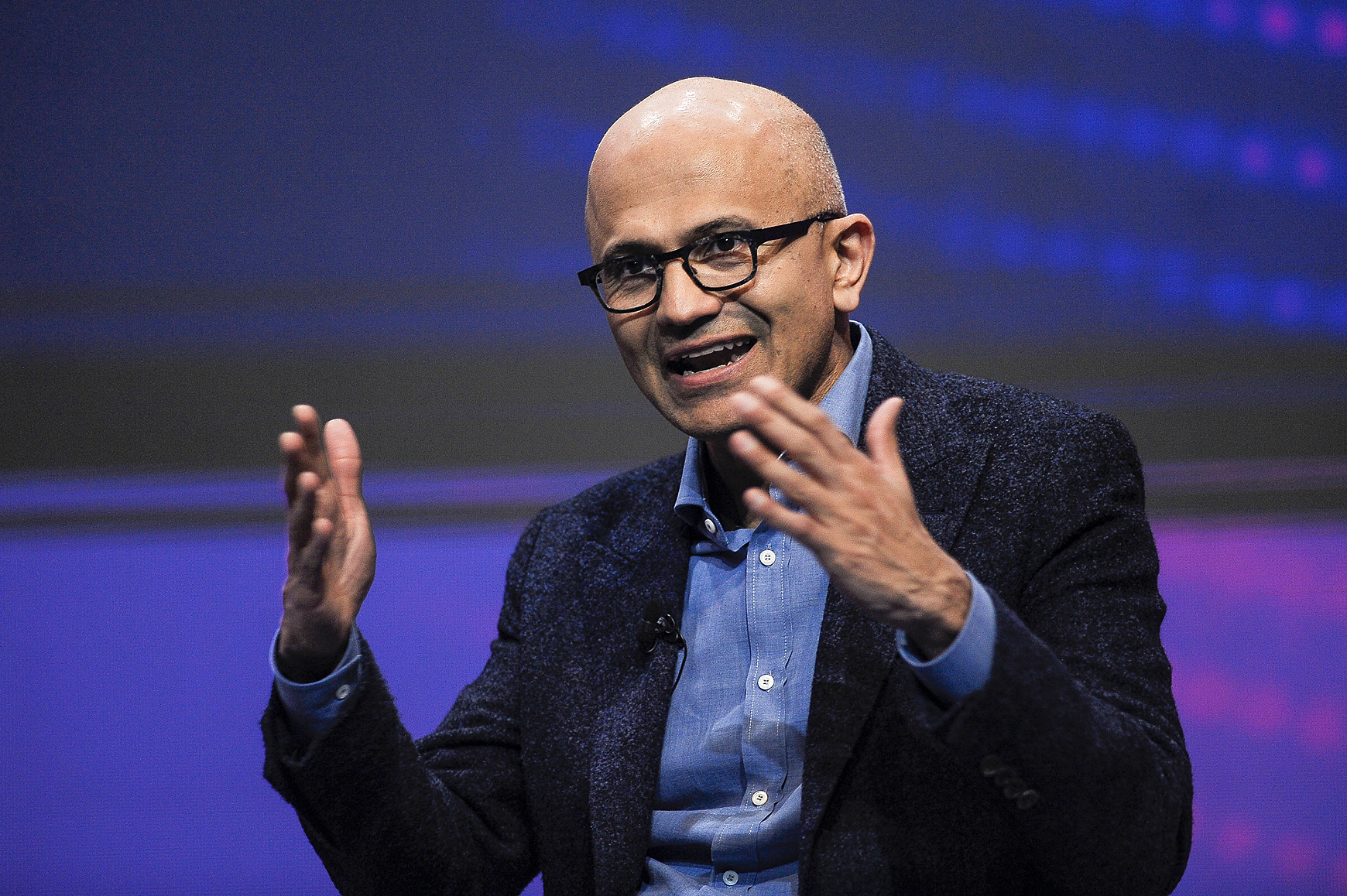 Microsoft CEO Satya Nadella (Joan Cros/Getty Images)
It's not easy to build a metaverse. Nevertheless, it needs to be done. So why not Microsoft?
Microsoft announced its acquisition of game developer and interactive entertainment content publisher Activision Blizzard on January 18. I think this is a big deal for Microsoft. As part of the deal, Microsoft would be able to build a metaverse that extends across multiple digital worlds.
Microsoft CEO Satya Nadella said:
"Our vision is for a river of entertainment where the content and commerce flow freely, driving a renaissance across the entire industry to make games more inclusive and accessible to all. And together with Activision Blizzard, that's what we will be able to deliver. Removing these barriers will only become more important as the digital and physical worlds come together and the metaverse platforms develops.
When we think about our vision for what a metaverse can be, we believe there won't be a single, centralized metaverse and there shouldn't be. We need to support many metaverse platforms, as well as a robust ecosystem of content, commerce and applications. In gaming, we see the metaverse as a collection of communities and individual identities anchored in strong content franchises, accessible on every device. And bringing fantastic entertainment together with new technologies, communities and business models is exactly what this transaction is about."
Microsoft plans to buy Activision Blizzard for $68.7 billion in cash, a roughly 45% premium on the video game giant's pre-announcement share price. "Gaming … will play a key role in the development of metaverse platforms," Microsoft CEO and chairman Satya Nadella said in a statement.
Gaming startups that aspire to build the metaverse—a loosely defined concept that describes virtual worlds—have seen their valuations soar. This week, blockchain game company Animoca Brands raised $358.9 million at a more than $5 billion valuation led by Liberty City Ventures. Other billion-dollar gaming startups with metaverse ambitions include Sorare, Dapper Labs and Axie Infinity.
The Activision acquisition could help to justify high price tags for gaming startups like Animoca, but it faces an uphill battle. This week, the Federal Trade Commission and the Justice Department launched an effort to take a tougher stance on large mergers. California regulators are also suing Activision over allegations of sexual harassment and discrimination.